(Blog Part 2 for MAIP)
Normally around this time of the year, we'd be taking some last minute trips to the beach or the Poconos to get in as much sun & fun we can get before we're hit with Halloween, Thanksgiving, Christmas, and all of a sudden the new year.
Thanks to my busy schedule and the. pandemic, I have not stepped foot onto a beach or pool. I lied- I went to Jones Beach one Saturday afternoon and decided never again after seeing all the people without masks who most definitely were NOT practicing social distancing.
As the summer comes to an end...
My internship program at Rapp & Organic is a 10-week program and I work at one agency for the week and switch over to the other the next week. It was definitely a learning curve for all of us involved, especially with the situation of working from home.
There are times when I get disappointed about the reality of working remotely, not being able to meet new people and create organic relationships. On the contrary, it also has shown me how valuable it is to take initiative and reach out to people. Yet another challenge to get out of my comfort zone and introduce myself to people who I've never spoken to, but admired from a distance.
Having coffee with Cathy Butler, CEO of Organic was the highlight of my week (also, for those of you wondering what coffee dates look like while wfh– make your cup of coffee, turn on zoom, and drink while you chat). Little did I know that me sending a short "have a great weekend" to Cathy would lead to her scheduling a coffee date with ME (the invisible, unknown intern)! I got to ask her questions about her journey as a BIPOC woman of color and her passion for diversity, equity, and inclusion in the workplace. Cathy emphasized the importance of showing passion and curiosity as well as having a mentor to help navigate through life.
So many zoom chats, group chats, and blue light- so little fresh air, sleep, time to practice self-care.
A few memorable and notable moments.
write your bio w jezz chung

reflecting on all the moments (bad & good) that led me to where I am today
breathing in positive affirmations and breathing out negative doubtful thoughts
feeling more grounded in my identity as a woman, multi-disciplinary designer, friend, daughter

best part of maip: the people, the energy, the passion

man, maip 2020 cohort is an undeniably, impressive, talented, smart group of people that will CHANGE not only the advertising world, but the WORLD
i had the chance to meet friends through discipline specific trainings, animal crossing group chats

summer projects with maip group: Lucky 13

we won the brief for Whataburger from McGarrah Jesse!!!
chosen as top 8 finalists

intern project presentation at Rapp to company & client!

i got to work with fellow interns at Rapp to create a campaign for a fundraising initiative at my internship for Leslie Lohman Museum which supports LGBTQ+ artists
Lemonade, yes Beyoncé
Just when I was caught up in agency life, workshops, networking, working on projects, and building new friendships, life threw yet another lemon at me.
My grandmother passed away earlier this month and it hit me harder than I could have ever imaginned. As it was the first time ever experiencing loss so close to me, I went through waves of emotions and took time off to grieve. In hopes to honor her life and keep her memory alive, I commissioned a visual poem, made by the beautiful Kiana Fernandez. My grandma was always proud of me, even at the lowest points of my life and showered me with unconditional love.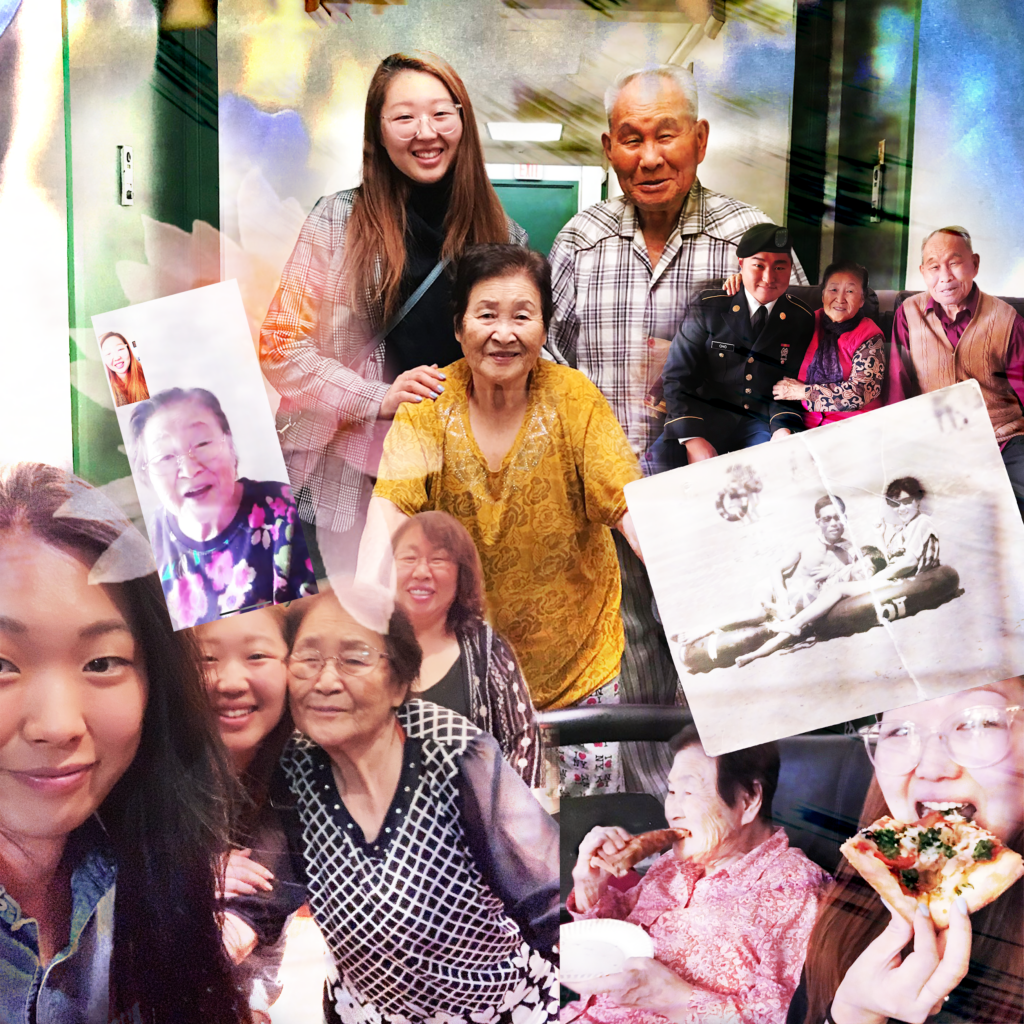 As I continue moving forward, I will make you proud in everything I do. I miss you, always.